Portland spaces that brighten every event
You know as well as we do that life is worth celebrating, and you might as well do that in one of the most stunning settings and indulge in the best things life has to offer (like good food, good drink, good people, and beyond-good river views). We help create memorable events on the edge of the Willamette (with happenin' downtown Portland just a stone's throw away), and our charming, attentive staff members incorporate your preferred touches to make a unique, personalized event. Whether you're here to honor an anniversary, a family reunion, a milestone birthday or an exchanging of wedding vows, we'd love to play a part in your special day. Take advantage of spaces from our regal ballroom (optional: game area and dance floor setup) to riverside courtyard, and top off the day with delectable fare that features food sourced from our Oregon backyard.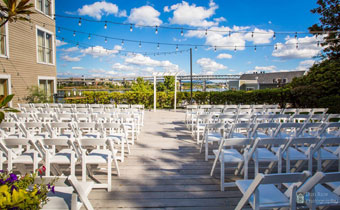 Expansive Event Spaces
Whether you crave light and airy or more elegant and intimate, we have spaces to perfectly match your event. Choose between our alfresco courtyard, ballroom, Grande Suite and other rooms that beautify your day.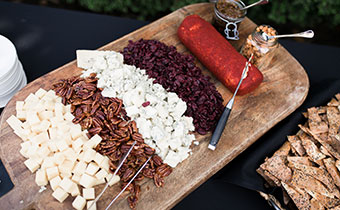 Food + Drink
Happy and well-fed guests abound at our events, thanks to catering menus that spotlight the Oregon bounty we find in our midst. Enjoy fresh and seasonal dishes plus craft cocktails and locally-sourced wines and beers.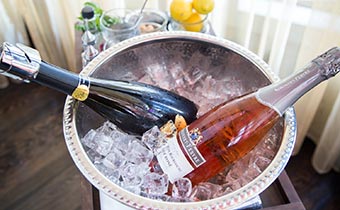 Promotions
Discover packages that offer impressive savings and bundle together services from catering and rooms blocks to A/V and décor needs.