Your Portland wedding weekend headquarters
Just as there's more to your love story than a single moment, there's more to your wedding than a single event—and we're equipped to handle all the related festivities at Kimpton RiverPlace Hotel. Guests will love the location in downtown Portland on the Willamette River, where there's easy access to outdoor activities, tax-free shopping, microbreweries, and the city's best eats, from famed food carts to fancy white-tablecloth restaurants. Meanwhile, you'll fall for the convenience of hosting everyone you love, all in one place.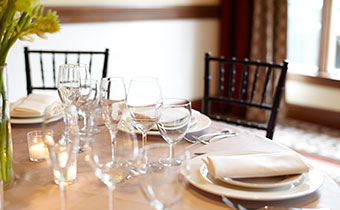 Rehearsal Dinner
Your last supper before two become one should be one to remember, and great memories (and food!) is just what we serve up. Host your rehearsal dinner inside in our warm and welcoming Hawthorne Room, or take it outdoors to the Courtyard, with a side of water views. Whether you opt for a plated dinner of Oregon rock fish with wild mushroom soup and mango panna cotta or go for the buffet menu offering options like house-made gnocchi, garlic mashed potatoes, and persimmon tarts, it'll be a delicious start to your new life together.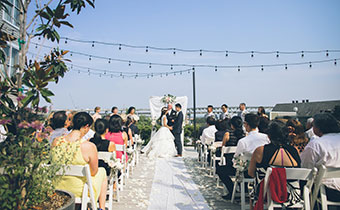 Ceremony
Say your "I do's" in downtown Portland against the breathtaking backdrop of the Willamette River and its bridges. With a wooden deck, beautiful landscaping, and string lights, our Courtyard—which hosts up to 150 guests for a ceremony—is a serene and simply elegant spot for tying the knot. (Want to visualize what your ceremony could look like? See photos of real-life couples who've made it official here.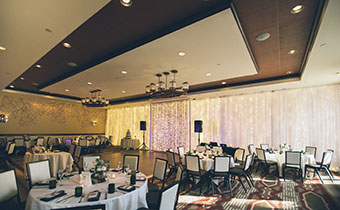 Wedding Reception
Once the rings are exchanged, it's time to celebrate in style. Inside the Hawthorne Room or outdoors on the Courtyard, throw a party worthy of your love. The culinary team at King Tide Fish & Shell will work with you to design a custom menu—perhaps including a ceviche bar or a taco truck, in true Portland style. Our on-site wedding specialist will make sure everything goes off without a hitch, so that you can focus on enjoying your special day.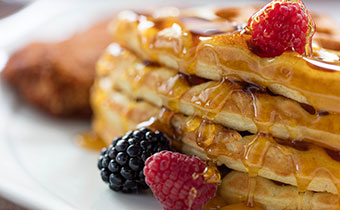 Farewell Brunch
Before your guests depart, give them one last event to remember you by: a morning-after brunch. For an alfresco option, the King Tide Dining Room Patio comes with pretty views and a private outdoor bar. Over a meal of seasonal, locally sourced bites—like buttermilk biscuits, chilaquiles, and chicken and waffles—everyone can reminisce about their favorite moments from a wedding weekend that was perfect from start to finish.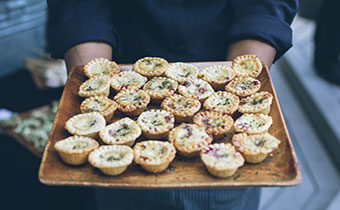 Engagement Party
Before you're a newlywed, you're a soonlywed—and an engagement party is a wonderful way to kick off a season of festivities. Get your nearest and dearest together to mix and mingle at the Kimpton RiverPlace Hotel, where we have venues both inside and outside for this special soiree. We'll work with you to craft an event that fits your personality as a couple and gets everyone hyped for what's to come.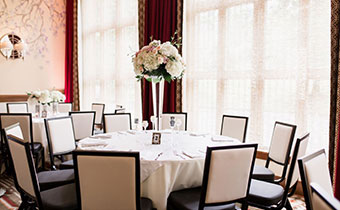 Bridal Shower
Your wedding weekend will be filled with opportunities to celebrate the love between you and your spouse-to-be, but before you get swept away in the romance of it all, take some time to celebrate your bridal party for the role they're playing in your nuptials. We have a handful of indoor and outdoor event spaces to choose from when finding the right location—paired with a killer menu from King Tide Fish & Shell, of course—to show your love for those who will be by your side on your big day.